Organising Committee
Kontseilua and DSS2016EU gave overall responsibility for the process to an Organising Committee comprising six recognised and experienced international organisations, each of which was able to contribute its particular perspective. International networks of social organisations and NGOs working in support of human rights, language rights, language diversity and minority languages, which will be directly in charge of the project.
Euskalgintzaren KONTSEILUA, the Council of Social Organisations of the Baqsque language shall be responsible for the Secretariat of the Follow-up Committee.
UNPO –  THE UNREPRESENTED NATIONS AND PEOPLES ORGANIZATION

UNPO is an international and democratic membership organisation. Its members are indigenous peoples, minorities, and unrecognised or occupied territories who have joined together to protect and promote their human and cultural rights, to preserve their environments, and to find nonviolent solutions to conflicts which affect them. Although the aspirations of UNPO Members differ greatly, they are all united by one shared condition – they are not adequately represented at major international fora.
Therefore, UNPO has been established to provide an international forum through its members can become effective participants and contributors to the international community. In an increasingly interdependent world it is ever more important that those who continue to be denied their rights be given an opportunity to present their case.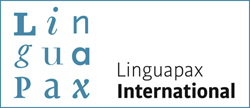 LINGUAPAX INTERNATIONAL
LINGUAPAX International is a non-governmental organization dedicated to the appreciation and protection of linguistic diversity worldwide. It was originally created as a UNESCO programme in 1987. It is now an independent NGO. LINGUAPAX claims that languages express the rich cultural pluralism of the human species and its preservation is a major contribution to peace and international understanding. LINGUAPAX operates as an international network with three objectives: Promotion, coordination and dissemination of research in the field of sociolinguistics.
They also advice and support to ideological, political and legislative processes encouraging the protection of linguistic diversity and programs aimed at improving or revitalizating specific linguistic communities. They make assessment in language policy and planning to state and substate governments, such as, China, Brazil, Paraguay and Bolivia. LINGUAPAX has also participated in language revitalization projects in Nigeria, South Africa, Tchad, Senegal, Tanzania and Algeria.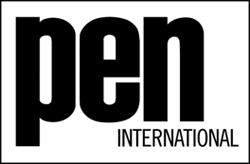 PEN INTERNATIONAL – TRANSLATION AND LINGUISTIC RIGHTS COMMITTEE
The worldwide association of writers, exists to promote friendship and intellectual co-operation among writers everywhere, regardless of their political or other views; to fight for freedom of expression and to defend vigorously writers suffering from oppressive regimes
The Committee for Translation and Linguistic Rights encourages translation of contemporary literature not only from small languages into world languages, but also between small languages. It also speaks out in defence of stateless languages and has been given a mandate to do all it can to enforce the article on linguistic right (part of which is quoted below) which PEN has recommended be added to the United Nations Universal Declaration of Human Rights. That Committee promoted the Universal Declaration of Linguistic Rights and the Manifesto of Girona Manifesto on Linguistic Rights.

ELEN – EUROPEAN LANGUAGE EQUALITY NETWORK
The European Language Equality Network (ELEN) has as its goal the substantive promotion and protection of lesser-used languages (i.e. regional, minority, indigenous, co-official and smaller national languages or RMLs), to work towards linguistic equality for these languages, under the broader framework of human rights, and to be a voice for the speakers of these languages at the local, regional, national, European and international level. ELEN is a non-governmental organisation.
ELEN's purpose is to represent the 50 million people, 10% of the EU's population, who speak a regional or minority language. ELEN represents 44 co-official, regional, or minority language communities in 18 European States, so far.8

CIEMEN
CIEMEN is an organisation of Catalan civil society which works to inform world opinion about the country's situation, to spread knowledge about stateless countries and nations everywhere and to defend their collective rights. It has done much to support language rights and the use of the language in society. CIEMEN works in three main areas: to promote knowledge, to promote recognition of rights for nations and ethnic minorities, and to promote solidarity. CIEMEN was in charge of the technical secretariat of the Universal Declaration of Linguistic Rights.

ECMI – EUROPEAN CENTRE FOR MINORITY ISSUES
The European Centre for Minority Issues (ECMI) conducts practice and policy-oriented research, provides information and documentation, and offers advisory services concerning minority-majority relations in Europe. It serves European governments and regional intergovernmental organizations  as well as non-dominant groupsthroughout. The Centre co-operates with the academic community, the media and the general public through the timely provision of information and analysis. The ECMI was founded in 1996. It is an independent and inter-disciplinary institution.
The Centre also maintains active relations with other academic institutions and NGOs involved in conflict resolution and inter-ethnic relations and engages in collaborative projects in these fields.